DJAM Department Goes to LA
Biola's DJAM Department returns to the urban streets of Los Angeles once again, after a long break during Covid.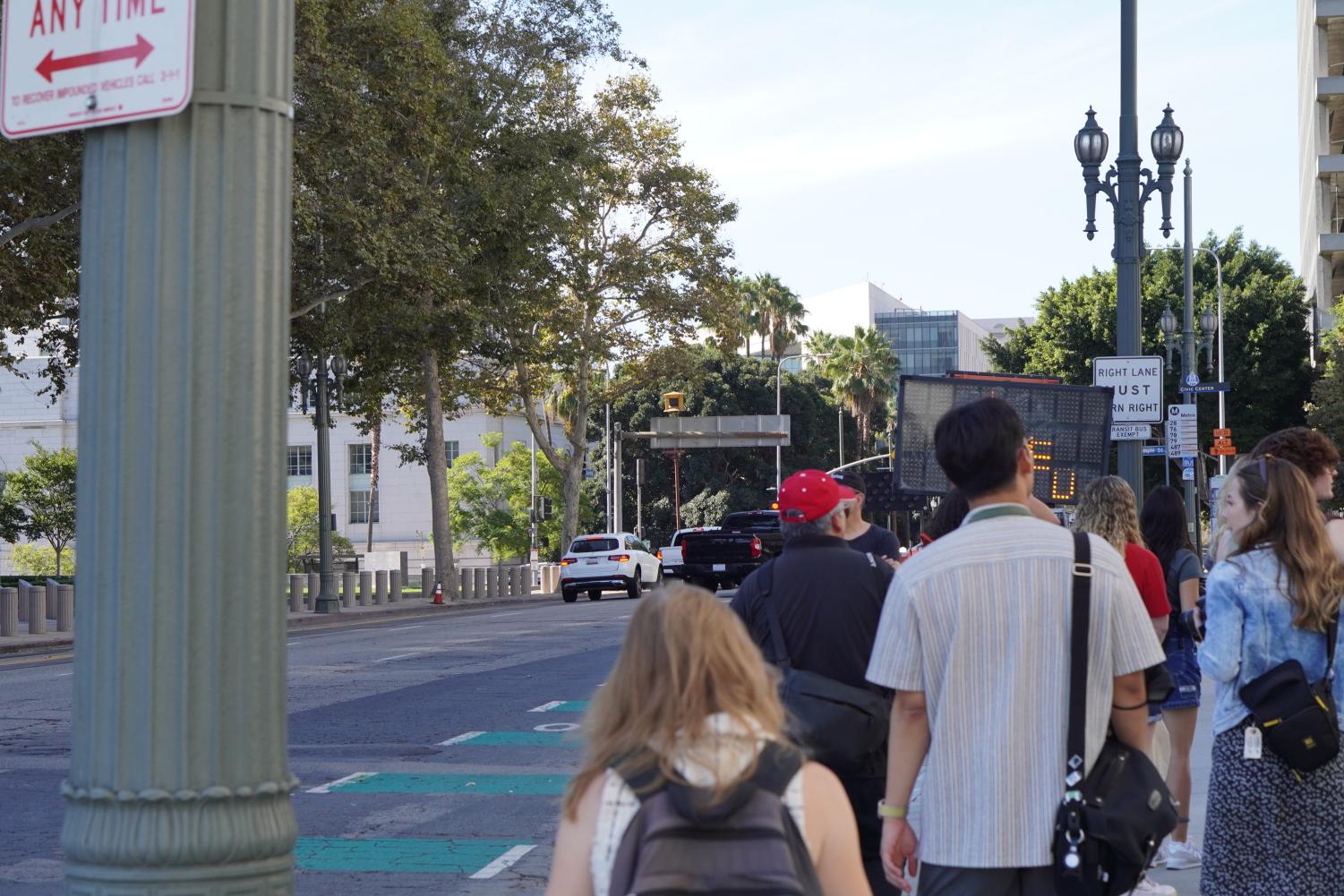 Just a couple months into the new, on-campus school year, the department to Los Angeles Trip proceeded to take place in it's long-established fashion, with bright-eyed students excited to catch up on the hands-on activities missed during the Covid semesters online. In the past, this annual occasion has been spoken of by students and faculty alike with fondness and a sense of raw adventure. This year, the trip was no exception, as students started off the day with a twenty-minute train ride from La Habra station to LA's Union Station, followed by a three hour walking tour of the city, and lunch at Grand Central Market.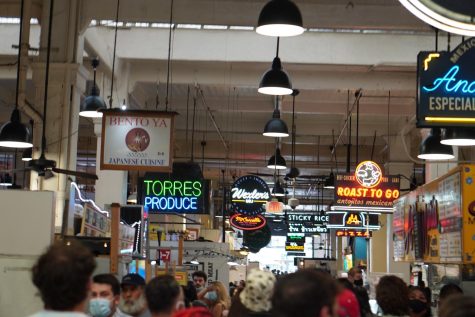 The professors explained that the benefit of the long walking tour through the streets gave the students a more informed view on what the surrounding locations in the heart of Los Angeles were really like- a view which most tourists don't get, and few people would recognize as a great way to build journalistic observation skills.
Among some of the many noteworthy sights, students were given a tour of the massive Catholic Church, Our Lady Queen of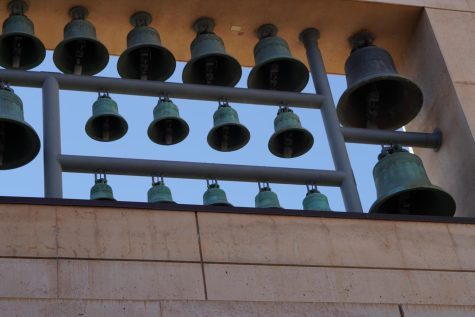 Angels. Given the religious energy seen throughout much of the city, this tour visit helped students to get a better understanding of the context of these institutions, and how they saw themselves working within the community.
Other notable sights included a walk past the LA courthouses sporting the replica statue of lady justice, a tour through the bright latino markets on Olvera Street, and a closeup view of the women's marchers, exiting the streets to return home, sign in hand.
At the end of the day, students returned to their dorms full of tasty food from Grand Central Market and noticeably excited from the thrill of their outing. The vision for continuing to do off-campus urban trips such as these is that in so doing them, undergrads will be able to grow in their journalism proficiency, adding both hard and soft skills to their growing toolboxes in this industry.