Rising Sun House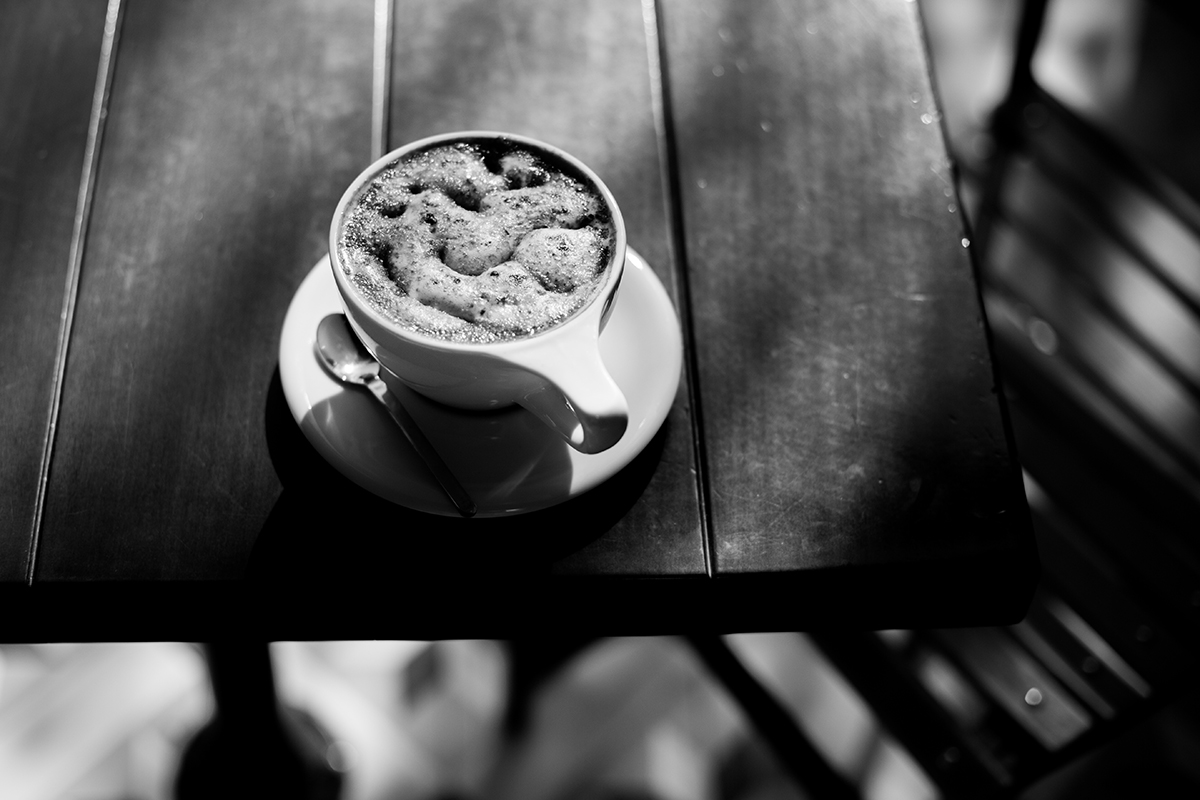 "I judge a restaurant by the bread and by the coffee."
– Burt Lancaster
For many students, coffee is- or will soon become- a study companion and consolidation for the occasional sleep deprived morning. Laura found herself no exception to the rule, notebook in one hand and camera in the other. These photos of Rising Sun Coffee House, taken by Biola student Laura Poitras, captures the study vibes of many students, both on and off campus alike. Just as other cultures have adopted various drinks which are incredibly vital to their every day life such as green tea or mate, Poitras observes that coffee has come to have a predominant and noteworthy place in her own culture.
"Sometimes I wonder if our culture at large would be as good at, say, math, without coffee," Laura observes, noting that she isn't alone in her high estimation of coffee's ability to improve concentration and thus fuel societal contexts.
The history of coffee goes back to 1540, when the Ottoman Ruler of the country of Yemen, Ozdemir Pasha, inquired about a hot liquid that the locals produced from the beans of a plant. He became the first Turkish ruler to taste coffee. But, was it what we know today to be "Turkish coffee?" Probably not. Still, the aroma, if not the taste, intrigued the man enough for him to order his servants to tinker with it. Some unknown servant discovered that the flavor of coffee became more powerful if the beans were roasted, then very finely ground. No one thought to filter the grounds then, nor is that done for Turkish Coffee today.
Today, coffee culture has steeped into the arts- perhaps most notably, the feature film Sleepless in Seattle. Laura decidedly believes that sometimes visually capturing photos of everyday life can be just as rewarding as capturing photos of monumental moments. "Sometimes," she muses, "it's little things like a shared cup of coffee, or a casual conversation we have, that make up our most significant moments."